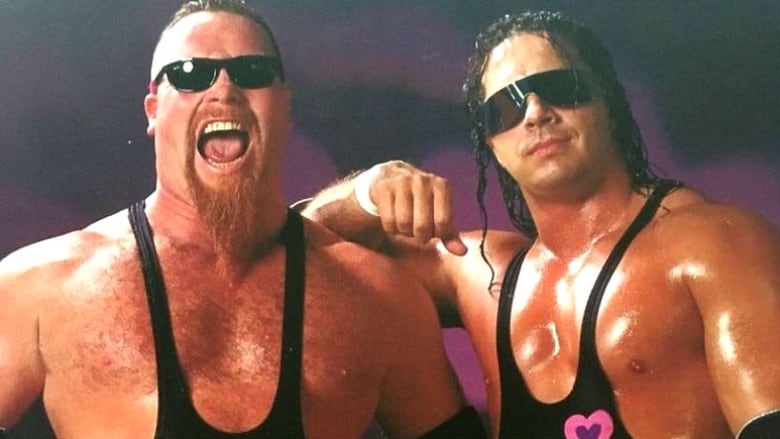 "I've lost a lot of friends over the past few years. One of the things you realize about getting older is that not everybody is going to get older with you." – Cormac McCarthy
I'm sorry for taking so long in making a statement about the recent passing of my longtime friend and companion Jim "Anvil" Neidhart. No loss has ever dimmed the light in my heart as this one. I loved Jim as more than a brother. He was a one-of-kind character. The most beautiful thing about Jim was how on the longest days and in the most miserable times, he could always make you laugh. He'll always be the "Anvil", the big rhino, the tank. He was the best friend I ever had and I owe him for everything good that ever came my way as a pro wrestler.
Jim didn't need me so much as I needed him. We had always been close friends from the first time we met in Stampede Wrestling. We never fought or argued about anything and we were always in agreement. Aside from being my loyal friend, tag team partner, and brother-in-law, I can say Jim helped me keep my sanity during our numerous dark and lonely times. He was such a hilarious friend. Thank you Jim for a lifetime of happy and great memories.
Pro wrestling is a profession where trust and loyalty are everything. We were such a fun, fast, exciting, and formidable combination highlighting each other while always making our opponents. When it came to wrestling teams like Andre the Giant and Haku, the British Bulldogs, the Nasty Boys, Demolition, and The Rockers, the Hart Foundation could work with any team and have the best match on the card. We were both always very proud of all of our accomplishments as the Hart Foundation but we we were always most proud of our friendship.
Someday but far enough away , I hope to have a joyous meeting with the many friends and loved ones gone before and, when I make that crossover, I pray God will lead me straight to the Anvil. Thank you Anvil, for I owe you everything.
"I've met men I could trust in the mouth of hell. I would trust them to breathe for me, to pump my blood with their hearts." – Sebastian Faulks
Love,
Bret
---