Join us for the Seventh Annual Village NUTRaiser and chug back prairie oyster ales crafted by Village Brewery and Calgary legends Bret "Hitman" Hart, Gerry Forbes and Tony Spoletini. Pints cost a hundred bucks, with every dollar going directly to Calgary Prostate Cancer Centre.
What:  Village NutRaiser: Prairie Oyster Ale
Where:  Bottlescrew Bill's– 140, 10th Avenue SW
When:   Thursday, July 4th – 4-6pm, casks tapped at 5:00 p.m.
How:  Buy a beer for $100, drink a meaty beer, help fight cancer.
Tax receipts will be issued via email following purchase.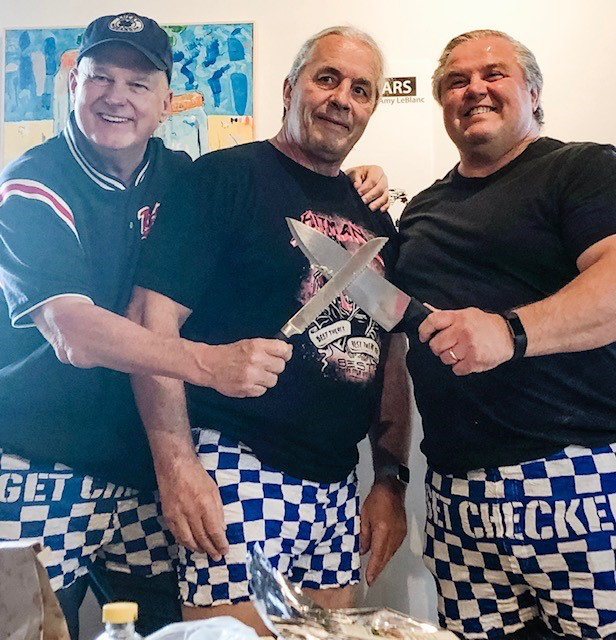 Tickets can be purchased here:
https://interland3.donorperfect.net/weblink/weblink.aspx?name=E347030QE&id=13
---